#1 Free URL Tool on Internet

Keep it brief
A
easier

way to

share links

Our tool allows you to Smarten, track and open in app as well as optimise your links with catchy call-to-actions and powerful analytics.
Amazing Services &
Feature For You
More features than asked for.

Fast performance
With the most rapid response Open your
smartlnks in a flash, with no slowdowns
or delays.

Zero/Less Downtime
With a subtle intermission to deliver
efficient productivity benefits and a
pleasant user experience.

Secure and Private
With the highest level of confidentiality
and Smartlnks that are immune.
Are you ready to grow faster with smartlnks?
Create your own experience -
Understanding your users and customers will help you increase your conversion. Our system allows you to track everything. Whether it is the amount of clicks, the country or the referrer, the data is there for you to analyze it.

Detailed Analytics
You can keep track of anything with our system. The data is there for you to study, whether it's the number of clicks, the country, or the referrer.

Increase your audience
To improve the efficacy of your marketing effort, share your links with your network and track data. Find a target audience that is right for you.

Get more results
Use a variety of powerful tools to boost conversions and give your visitors a non-intrusive experience without alienating them.
A Modern
dashboard to
manage everything.
Through smart re-targeting, our product allows you to target your users in order to better understand their behaviour and provide them with a better overall experience. We provide you with a variety of effective tools to help you get closer to them.
Get Started
Ultimate features
that we offer
Smartlnks has alot of other cool features that you can check out.
Unlimited Links
Generate Unlimited links for free and maintain verbose history.
Subdomains
Make 3 free smartlnks subdomains of your links.
QR Code
Get QR Code of your links you create.
Powerful Dashboard
Our dashboard gives you complete control over everything.
AppOpener
Allows you to open web links in apps rather than in browsers.
Schedule Your Links
Offers the flexibility to start and stop your links at any time.
Clicks Limit
You have the feature of limiting your smartlnks click.
Protect Your Links
Secure your smartlnks with password.
Sensitive Content Warning
Before redirecting to the original link, provide users a sensitive content warning.
In-Depth Clicks Stats
Track your smartlnks in real time, including click stats, popular hours, clicks by months, days, and much more.
Geotargeting
Keep track of where your clicks are coming from, such as region, popular states, popular cities, and so on.
YouTube Permanent SmartDomain
With just one SmartDomain, you can open your most recent video or live stream.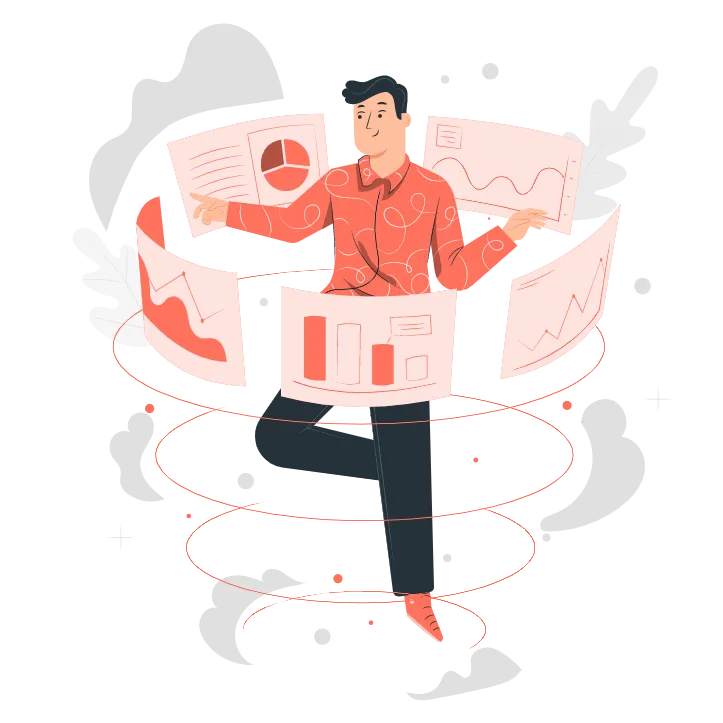 Analytical features
that we've built
Smartlnks also has a variety of advanced analytical features.
Clicks Analytics
Track your links in real time with Smartlnks. We provide you a complete report about the number of clicks, visitors and where they came from. Using our tool you can see how each link performs individually or all together.
Socials Traffic
Our platform tracks every Smartlnk you share on your social media channels and informs you from where it has been clicked. This helps you to understand the kind of content your followers like and get better results from your efforts.
Device & Platform
Smartlinks is a smart enough to tracks from which device and platform the link is being clicked, measures engagement/generated leads, provides click analytics and also allows you to A/B Test your links.
Browser
Smartlnks also track from which browser your link is clicked. It helps you in understanding the behavior of your customers and also makes it easy for you to know where exactly did people read your content.
Get Started
Get awesome features,
without any charges
The best package for you and enjoy exploring it happily and cheerfully.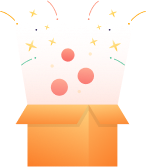 Freemium Plan
Unlimited Links allowed
Unlimited Clicks per month
Unlimited QR Codes
Free 3 Subdomains Allowed
YouTube SmartDomain
Custom Aliases
Geotargeting
Device Targeting
Unlimited Event Tracking
Link Customization
No Advertisements
Free support
and much more.
Trusted by Thousands of
Happy Users
These are the stories of our users who have joined us with great pleasure when using this crazy feature.
"If you want real marketing that works and effective implementation - smartlnks.com's got you covered. Thanks smartlnks.com!".
Devin Gomez
Florida, United States
"Smartlnks.com is worth much more than I paid. Wow what great service, I love it!"
Andreas Gutmann
Queensland, Australia
"Wow what great service, I love it!".
Alisa Velta
Alaska, United States
"It's all good. Just what I was looking for. Smartlnks.com is both attractive and highly adaptable".
Austin Anderson
Manitoba, Canada
"Smartlnks.com is the real deal!".
Odhran Kenny
California, Ireland
"If you aren't sure, always go for smartlnks.com. I will refer everyone I know. Keep up the excellent work.".
Yusuf Davis
Northern Cape, South Africa
"After using smartlnks.com my business skyrocketed! Smartlnks.com was the best investment I ever made.".
Emily King
South Australia, Australia
"Smartlnks.com is awesome! Smartlnks.com has completely surpassed our expectations. If you aren't sure, always go for smartlnks.com. It's just amazing. "
Gregory Foster
Colorado, United States
"I like smartlnks.com more and more each day because it makes my life a lot easier. Smartlnks.com is great."
Frequently asked questions
Here are some of the questions that you might have in mind while using smartlnks.
Smartlnks connects you to the world of smart links. Smartlnks is an AI-enabled smartening, simplifying, scheduling and customising tool that helps you in managing your links. It offers freemium features to all its users as well as three free subdomains for your links.
Smartlnks is the ultimate smartening solution that allows you to protect your links.Smartlnks is the smartest web-link that blocks malicious links. It uses various heuristic methods to detect whether a link is suspicious, such as checking its reputation via Google Safe Browsing API, or looking at its content using URL analysis and safe browsing techniques.
Smartlnks is a freemium link management solution. It offers you the ability to publish links on social media, create subdomains for your links and protect them from copying with one-click. Our smart algorithm helps you find the best performing links in order to increase your conversion rate.
Smartlnks is a service that converts your links into smartlnks. A smartlnk will open your YouTube links in app and not redirecting you to mobile browser. You can add any YouTube link or url to the service with just one click. This is a great feature for companies, youtuber, content creators, streamers, and everyone who have links to their website and other apps they want users to open within the app itself.
Benefits:-
Increase Engagement
No Sign Up Process
Opens in Milliseconds
In-Depth Analytics
More Ad Revenue for Creators
Less/Zero Downtime
and Much More.
Smartlnks is a revolutionary platform which gives you a permanent youtube link. No longer do you need to worry about your latest video or live stream getting buried in the endless depths of YouTube. Instead, you get a link that will last forever while always directing traffic and views back to your most recent content!
How to create it?
Send us an email at [email protected] with information about yourself and why you want it.
A user can initially create three subdomains for free, but if you need more, please send us an email at
[email protected]
or directly dm us on instagram with your story and why you need it.
CONTACT US
Let's talk,
Love to hear from you!

smartlnks

.com
Smartlnks helps you grow your business online by helping you track and monitor your links. Smartlnks - Follow, Analyze, Track, Share and Monetize.
© 2022 smartlnks.com
Useful Links